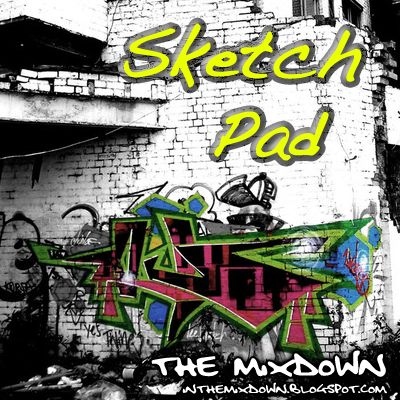 Sketch Pad
2011-10-31
Ghettofunk/Nu Disco/Hip-Hop/House/Mashup
30:13
What started off as a Halloween mix was quickly abandoned for a ghettofunk infused, hip-hop heavy, nu disco groovin', clusterfuck. Pretty much everything except for the last track is mashed or re-edited beyond the original sound - and all done live too. I find myself getting sick and tried of all the one-dimensional mixtapes that just blend other people's music without doing anything innovative. This is my answer to that monotony.
DOWNLOAD [320]
Featurecast - Stomp
Lords of the Underground - Psycho (Acapella)
Lostprophets - We Are Godzilla, You Are Japan
House of Pain - Jump Around
?? - ??
Poolside - Do You Believe?
Kid Sister - Control (Acapella)
Coupons - Driving To Your House Party (Jad Lee & The Ladyboy Remix)
Above & Beyond ft. Richard Bedford - Thing Called Love (Acapella)
Longjawns vs Billy the Gent - Vibrate 2.0
Spoek Mathambo & Cerebral Vortex - Drunk Like That (Douster Remix)
Strip Steve - Breakin' (Lorenz Rhode Remix)
Trash Yourself - Down To The Disco (Acapella)
Fat Joe vs Busta Rhymes - Shorty (Digikid84 Remix)